Southern Colorado Fall Colors Ride (6 October 2019)
Save the Date for our ride around beautiful Southern Colorado to take in the fall colors!  John Dextras will be the Ride Coordinator for this run!
We'll be riding through Colorado's changing colors of Fall behind Pikes Peak.  We'll start in north Colorado Springs and head south on Hwy 115 to Penrose.  From there, we'll head east through Canon City to Hwy 9.  Head north on Hwy 9 to Guffey where we'll have lunch at The Corona's at Freshwater.
After lunch we'll head to Cripple Creek via the backside.  We won't stop in Cripple Creek, but stop about 9.5 miles north, next to some old abandoned tunnel.  If there isn't too many people, it should be a good place to take pictures of all the colors.  Our final stop will be at the Colorado Mountain Brewery off of Hwy 24 and 21st St for a brew.
Link to route: https://goo.gl/maps/f67P9f6W7eHGFnNQ7
NOTE: If you have not ridden with us before, please fill out and bring the Motorcycle Ride Release.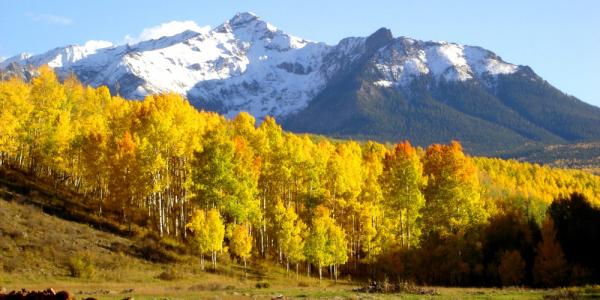 Event Details
Meeting Location
Diamond Shamrock gas station, 8105 N Academy Blvd, Colorado Springs, CO 80920